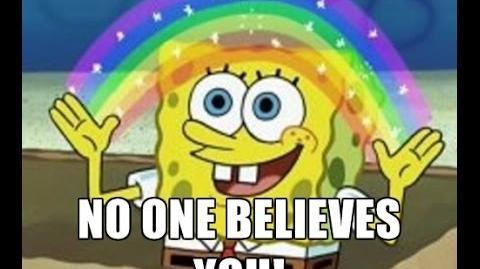 Hello, everyone. I am InfinityPlusOne. You know, the guy who has experienced both Herobrine, Null, yraniB, and TRS (TheRedSteve)?
Well, let's start with the first public sighting of YraniB which was published on August 20th of 2014 by TheMuteTroll. When I created a new world. I spawned on a floating platform and in the distance was yraniB. I talked to him for over 20 minutes before jumping off the platform.
The next day, a video was created inside my .F*****O folder. When I tried viewing it, at the end I saw yraniB, and decided to upload the video to youtube on early October of 2014.
On October 9th, 2014, I saw him again. I was going to create a new survival series, and then I saw him in the water. I swim to him, and then when I get to close the game crashes.
When I try logging back in. I am again on a floating platform with him in the distance. I can talk to him before the game crashes suddenly.
When I logged back in, I spawned next to a hole with him at the bottom. I jump in and the game crashes.
In the chat, he says that he is good and not evil, and needs help.
The code yraniB spat out is as follows:
0111010001101000011001010010000001110111011011110111001001100100011100110010000001100001011011100110010000100000011011100111010101101101011000100110010101110010011100110010000001100001011100100110010100100000011000010010000001101100011010010110111001101011